History of Yoga Thinking
Yoga Thinking started with the deep wish to be more connected to an inner source of wisdom and creativity for the innovation work that we do. If we can experience our own body and mind to be completely altered after a session of yoga or meditation, what would it be like to bring that quality to the table, when working together? When understanding, team-building, planning, ideating and decision making? When prototyping, implementing and iterating? What kind of un-seen and un-heard-of ideas and changes could spring to life through an approach that empowers people to be more themselves?
From these simple questions started a bold vision, which brought a handful of yoga lovers and design thinking practitioners together in Berlin, in spring 2016. Each one had his or her own experience at hand with yoga, as well as different approaches to integrating mindfulness and meditation into everyday life. Some of us were in ongoing additional training, such as hypnotherapy, Kundalini or Hatha Yoga. Others had already started to combine meditation and design thinking in first initial weekend sessions.
As time went by, we were able to develop and test our first methods and workshop designs, which seemed to have a great impact from the very beginning. Each new opportunity to showcase Yoga Thinking became a new reason to iterate and go wild about our ideas.
Ever since, we have grown into a dedicated team to further develop formats, methods and use cases, as well as to apply Yoga Thinking and share our knowledge with individuals, teams and organisations from all areas of life. We love what we do and we are proud of it.
The Yoga Thinking Methodology
Upon meeting the first time, we were instantly taken by the brainstorming fever and opportunity to bring two seemingly opposing approaches together, and in the very first Yoga Thinking session, some of our first methods came to life. Asana storming, for instance - a combination of body storming and physical yoga asanas. Soon followed by the Empathy and Eye Gazing exercises to instantly connect with an interview or co-creation-session partner. We found out that a deeper inter-personal connection fosters the empathy process phase in such a way that people open up much faster to each other and get to talk about what really matters to them. Our understand, ideation, synthesis and implementation meditations became one of our most favorite tools to connect individuals and teams to the roots of the problems at hand, as well as the possible ways for a positive future to emerge.
Media and Cultural Studies & Popular Music Design,
Innovation & Agile Coach
Transformation Facilitator
Kundalini Yoga Teacher
International Business
Innovation & Agile Coach
Designer
Vinyasa Yoga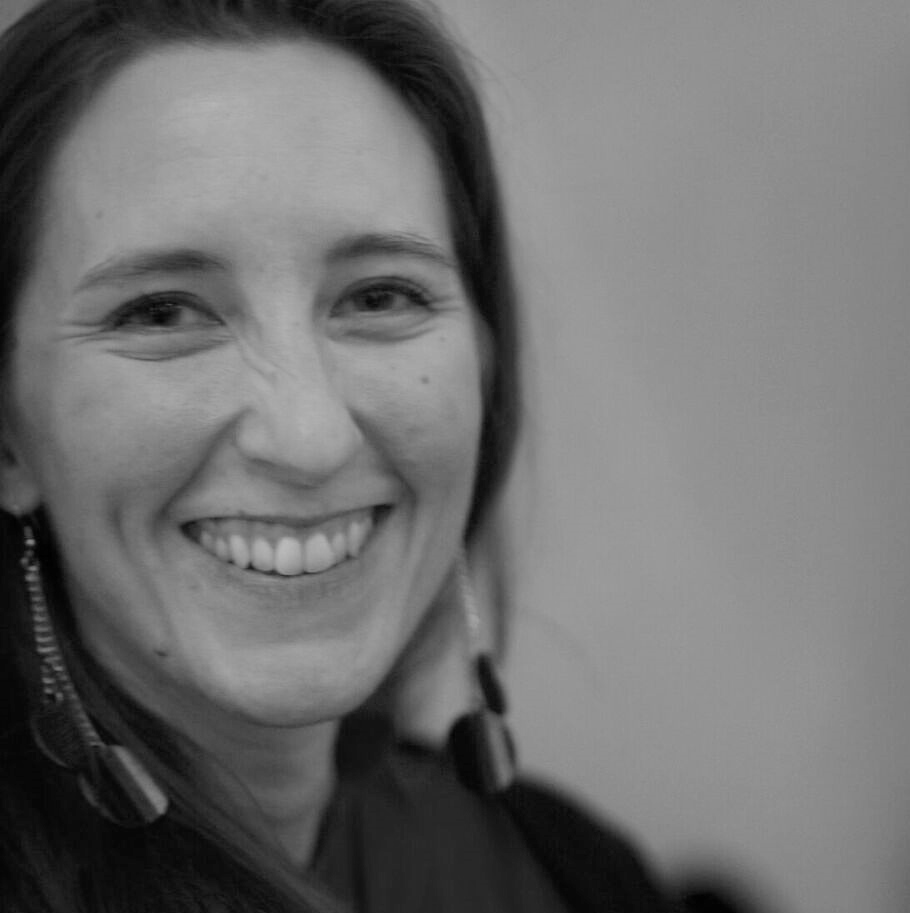 Intercultural Management
Impact Design
User Researcher
Hatha Yoga Teacher
Physics & Neuroscience
Sustainability Education
Hypnotherapy & Spiral Dynamics Coach
Mindfulness Meditation
Don't Wait, Meditate!
:-)
.. and Join the Community
Yoga Thinking is a growing global community. This community is all about come together and share our experiences and spread the message of Yoga Thinking. If you are interested to become a member of the Yoga Thinking Community please reach out to us. We are always happy to connect and see how we can have impact together.
hello@yoga-thinking.com